Vlogging is such a fantastic way to connect with your audience. It gives them a real sense of who you really are. That can be a very powerful tool when it comes to building a relationship with an audience and getting your name out there! The great thing about vlogging is that you don't have to start with any fancy equipment. All you have to do is start up your camera and start recording! Here we will look at how to start vlogging with a phone – including the current best phones for vlogging!
The best vlogs have a narrative and follow you through your daily life and a smartphone allows you to capture footage simply as you have it on you all of the time! Take the time to learn how to tell a good story: Set the scene, build a problem into your day and then show you you resolve that problem. Capture b-roll footage to place in the vlog and remember to be yourself! The best phones for vlogging are the Apple iPhone 11 Pro and The Google Pixel 3. Practice talking to the camera regularly to build up your confidence and you'll be presenting like a pro in no time at all!
Using your phone is the best way to start vlogging
Often my clients ask me – what is the best way to start vlogging? I say turn on any camera you have and start talking to it! NOW!
The best tech for vlogging is the best tech you have at that moment – you do not need anything special – you can get more gadgets and tech as your audience grows.
The first thing, however, is to make sure you have something to say. How do you come up with content ideas? Check out what I do to make sure that my content is on-point for my audience.
Coming up with content ideas
Coming up with content ideas for vlogging can feel like it is meant to be easy – when in fact it can be the hardest thing in the world!
You have the camera, you are ready to start recording but what do you talk about? It's actually something that during my own 300 LinkedIn video run that was the thing that stopped me in my tracks more than once. Here's how I overcame it:
Start talking about what your challenges are for that day
One of my techniques for coming up with new ideas is just to push record and start talking about my feelings and tasks for the day. Quite often this will result in a topic popping into my head or highlight something that I am struggling with.
Don'e think that you need to have all of the answers either – by asking questions of your audience on what they would do in a certain situation you can easily turn your vlog into a conversation. This makes the content feel more authentic and
Just jumping in head first into recording forces me to talk about what it is
Answer the public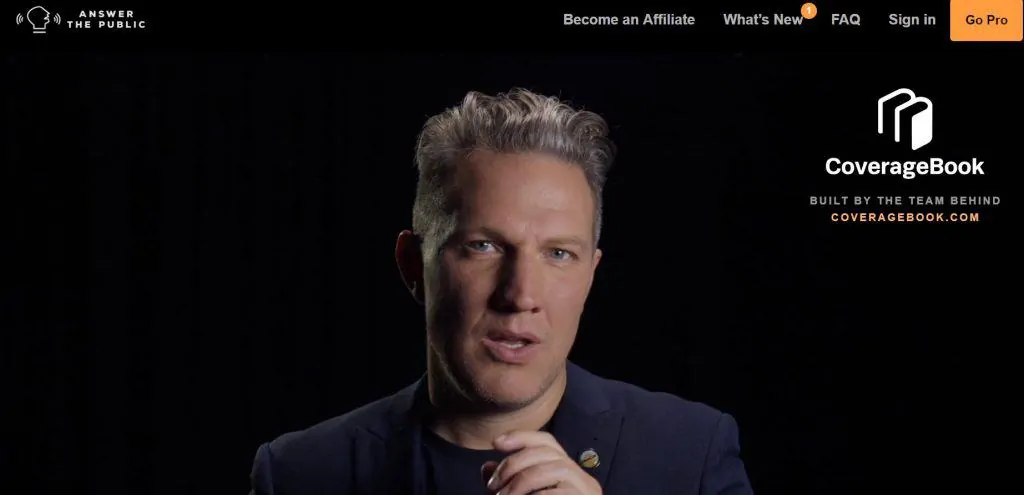 Anyone who has attended my workshops would have heard me talk on and on about the power of Answer The Public.
It's an incredible tool to find out what people are asking about your area of expertise.
Head to the website and type in your areas of expertise. You will be presented with the phrases and sentences that people are typing into google about that topic.
It's then as simple as creating content that addresses that sentence or question!
Now you know this you have no excuse to not talk about a relevant topic in your area of expertise.
Now that you have the topics to talk about the next step is to appear confident as you talk to the camera – even if you don't feel confident at the beginning of your vlogging jpourney.
Luckily there are a few simple tricks to get started with confidence…
Using your phone to record with confidence!
Using your phone (or any camera for that matter) requires a little bit of skill and expertise to get it right.
I have a rule that no matter what – if I create content – it goes out into the world. That way I can gather data on what is working or not and also learn from the
Put the camera down at face height
A lot of the selfie type of shots are normally done at arms length. In this instance the arm acts like a selfie stick.
The problem is that holding your arm out is very unstable and it can easily move around. The smallest of movements of your arm and result in a huge movement of the camera.
The take home message is – Don't simply hold your camera out at arms length!
The only thing you should be doing for this first video is looiking for a spot where you can put your phone down so that is it is stationary for the whole video.
You may also be able to press the camera up against a flat stationary surface. You may also be able to find a shelf or windowsill that has good natural lighting.
Take a moment to play about with this set up. No one wants to watch a shaky video.
There's also one other important thing you need to pay attention to – and this is even more important…
Look at the camera NOT the screen
I can tell you how many videos I have seen where people are looking at the screen rather than the lens of the camera. It can quite often feel strange talking to a tiny black dot – but your audience will thank you for it.
Remember to focus all of your attention on the camera of your phone. Or the lens of the camera you are using.
There's one very simple trick if you are struggling to not look at the screen:
Place a card over the screen.
We just cannot help but look at faces. We are social animals and so looking at faces is what we do best. And most of us also like looking at our own faces!
If you are using your phone place a credit card over the screen so you cannot see yourself.
this will make it much easier to look at the camera without distraction.
Tricks to talking with confidence
There are three important principles that we can use to make sure that we come across as confident on camera. You know your stuff – now that has to instill confidence in the audience.
1. Smile when you talk
It can be daunting to just start talking to a camera. Bit smiling help remove the uncertainty that you may be feeling – it adds a friendliness to your voice and a confidence that an audience member can feel.
Just keep in mind if the topic is sad – you shouldn't be smiling through it. Use your best judgement – but if in doubt keep that smile turned on and you'll feel much more confident!
2. Move a little more than usual.
When speaking or on camera, you'll get a better final result if you're animated and full of life.
You have to think of it as a tiny performance and moving will help you come across as genuine, enthusiastic and as passionate as your subject permits.
3. Know WHAT you are going to say not HOW you are going to say it.
When being filmed on camera, it's important to have your audience feel like your coming across as being genuine. Scripting out what you want in some cases can make your camera performance feel scripted – because it was!
No one talks like a robot and actors spend years of their life learning how to turn written words into actions.
If you have a really good on-screen presence, or you're a professional at being on camera, reading something scripted (from a teleprompter for example) can be a piece of cake and the results will be good.
Otherwise, for those who aren't professionals on camera, I find what yields better results is familiarising yourself with your material, write down the bullet points (about three is good for me) you'd like to make, then speak naturally as if you're having a conversation with an old friend.
Okay – good luck and remember that it'll take a few takes – mine took at least 5! Take a deep breath and start again!
Best vlogging apps for your phone
The last step of starting vlogging with your phone is that you should consider is the app that you can use to capture the video and do some editing to make it even more engaging for your audience.
I have a full rundown with my top 5 – click here to read that post.
Here are the top two that I recommend of the best vlogging apps and the features that are important for vlogging!
# 1 InShot (Android and iOS)
Price: Free with paid advanced features
InShot is a really popular app for video editing on your phone or android device. It has an amazing 4.8-star rating out of over 4 million reviews – you know that this is going to be good!
It has a tonne of features that could be overwhelming for a first time user if it wasn't for its slick interface.
Features:
Video Trimmer & Video Cutter & Video Splitter
* Trim and cut video. Pro video trimmer & cutter and video crop app.
* Split videos into two parts, Multi-split videos into several clips.
* Crop video and Export it in HD quality. Easy-to-use free movie maker & vertical pro video editor for YouTube.
Video Merger & Video Joiner
Merge multiple clips into one. It is a free video maker for YouTube, Instagram,Musical.ly,Tik Tok etc. helps split, trim & cut video, combine and compress video without losing quality. No crop app for Instagram & Whatsapp.
Music, Sound effects & Recorder
* Add InShot featured free music, Vlog music or your own music.
* Add your own voice to your video, like a recorder.
* Adjust music volume and music fade in/out option.
* Video making application with Vlog music. Adding music to video like Vinkle.
Video Filters and Video Effects
* Add movie style video filters and full effects such as Glitch effect, stop motion, Old TV, RGB, ect.
* Adjust video brightness, contrast, saturation, etc. Customized video filters and video effects.
Text & Sticker
* Add text on video, many fonts for the text editing.
* Add animated stickers and emoji. 1000+ stickers!
* Add custom memes and images.
Video Speed Control
* Adjust video speed with video filters and video effects. Fast/Slow motion full screen video maker and free video trimmer and movie maker app.
* Speed up videos or add slow motion.
Video Converter & Photo Slideshow Maker
* Easily convert video to MP4 format. Free video cutter app.
Photo slideshow maker, merge photos to create slideshow with music.
* Mix photos with videos, add custom photo cover for video.
Video Cropper
* Crop video in any ratios. Powerful movie maker and pro video editor for YouTube, Instagram, Musical.ly, Tik Tok etc. Best video crop app and video editing app.
* Crop video to remove watermark or any unwanted part.
* Zoom in/out video.
Flip & Rotate Video
* Rotate video by 90 degree.
* Flip video up to down or left to right.
* Fast rotate video tools for video editing.
Video Ratio & Video Background
* Fit your video in any Aspect Ratio. Easy-to-use instagram video editor and Tik Tok editor.
* Add different borders and no crop. Background color and video blur editor.
---
#2 FilmoraGo (iOS + Android)
Price: Free with paid advanced features
I have personally used this app for my film editing and found it very easy to use. It has a 4.2 rating on the Google Play store.
There is a huge variety of options and themes that you can apply to your video. Personally, I feel like they are a bit tacky and have never used the themes.
If you are looking for a powerhouse editor you'd be silly not to consider FilmoraGo
Features
Mix PHOTO & VIDEO: Fully featured video studio right in your pocket
• Import photo and video clips
• Preview clips in Real-time
• Supports imports from social networking like Facebook and Instagram
ONE CLICK AMAZINGNESS: Awesome template and effects with a Touch
• Choose from stylish themes of FilmoraGo
MUSIC: Find The Perfect Soundtrack or start lip syncing!
• Add music from FilmoraGo's library of licensed songs
• Use music from your own device
EXPORTED TO FIT POPULAR RATIOS
• Square: most popular 1:1 for Instagram
• Cinema: classic 16:9 for Youtube
ALL-IN-ONE VIDEO EDITOR
• Play in reverse: create reverse video that looks like a magic trick.
• Slow down & Speed up: create Multiple Fast or Slow Motions in the Same Video!
• Transitions: classic transitions such as Dissolve, Wipe, Split, Shutter and Zoom out to combine multiple pictures and videos seamlessly
• Overlays & Filters: surprise your friends with sensational movie effects created from your videos and photos
• Text & Titles: create beautiful animated messages with the help of our text & titles library,and you can customize the color, size and position
• Elements: take your video to the next level by adding impressive Still and Motion Graphics.
• All editing operations can be instantly previewed in WYSIWYG way
PROFESSIONAL EDITING TOOLS
• Reverse play, Trim by Duration, Slow/Fast motion editor, Duplicate, Mute, Rotate, Delete
MORE FREE MATERIALS TO DOWNLOAD
• Including Themes, Transitions, Music, Filters, Overlays, Elements, Titles
SAVE AND SHARE
• Export HD videos to your gallery at any time
• Share your works of art to Facebook, YouTube, Instagram, WhatsApp, Vimeo, Tumblr and Email etc.
INTERNATIONAL LANGUAGE SUPPORT
• FilmoraGo offers support in: English, German, Italian, Turkish, Japanese, Korean, Russian, Portuguese, Spanish, French, Nederland, Arabic,and Chinese (Traditional and simplified)
Use these apps and you really can't go wrong with the editing and recording of your vlog.
But what about the hardware?
The best phones for vlogging
If you want to record the best video quality you'll need an up to date phone. Here are the best phones for you!
Apple iPhone 11 11 / Pro
Price: $999.00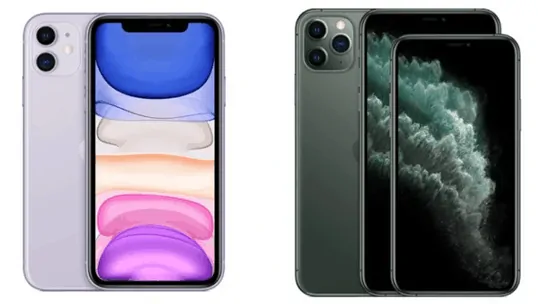 The Apple iPhone 11 and 11 Pro are the best phones in the Apple product line at the time of writing. In terms of recording video, these phones shoot 4K video (up to 60 fps) and 1080p HD video (up to 60 fps). Which is better than some DSLRs on the market e.g the Canon 650D shoots HD but only at 30 fps.
There's no need to worry about running out of space when shooting your videos either. These phones come sith up to 512 GB of storage. That just seems insane to me!
Here is a video using the iPhone 11 for video and vlogging:
Google Pixel 3 / Google Pixel 3 XL
Price: $769.00
The simple fact is that these phones create stunning footage. These phones take 4K footage at the press of a button! The amazing thing is that google gives you unlimited storage space on Google Photos. I can't believe that this is so generous but will ensure you always have your footage where ever you are!
Here is a video comparing the quality of the Google Pixel 3a and Pixel 3:
Samsung Galaxy S10
Price: $638.84
This camera has everything you need for amazing quality videos. The S10 lets you take 4K footage and sabve them on 1TB of storage.
The phone comes with an insane super steady video stabilizer so you can walk and talk with confidence without worrying about a rig set up! This phone also has a super slow motion setting so you can really draw in the viewer to any action shots you take!
Here a video on how to set up your Samsung Galaxy S10:
Huawei P20 Pro
Price: $489.99
This camera has a Leica Triple Camera which enables the capture of beautiful videos. This phone has a 960 fps super slow mode and other modes that enable you to customize your videos with ease.
the only thing you should be aware of is that the FRONT FACING camera doesn't record 4K footage – but really – when would you need that?
Here is a video that you need to watch if you are considering buying this phone for vlogging:
Sony Xperia XZ3
Price: $884.98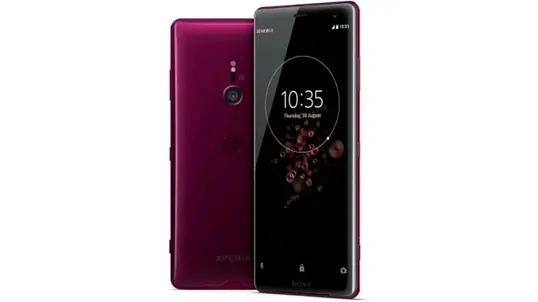 The Sony Xperia XZ3 is a phone that is said to allow you to "film like a pro" with 4K HDR.
Just like the Huawei P20 Pro, you can also create shot variety in your vlog by recording super slow-motion video in full HD. In addition to the video features, the Xperia XZ3 has "Smart Stamina," extending the battery throughout the day – so you can record with confidence!
Here's a camera test at 4K and you'll be impressed with the shots – I know I was!
The final word
There we have it! Using your phone to get a start on your vlogging journey is a fantastic option!
Focus on good storytelling and topics and you'll see a growth in your audience in no time at all!
Good luck on your vlogging journey!